You are currently viewing a selection of posts from the Pololu Blog. You can also view all the posts.
Posted by
Ben
on 3 February 2012
This project by Pololu forum user Wilfredo shows how to control a 3pi robot by directly connecting two joystick outputs to two of its analog inputs. Here is a schematic of his setup: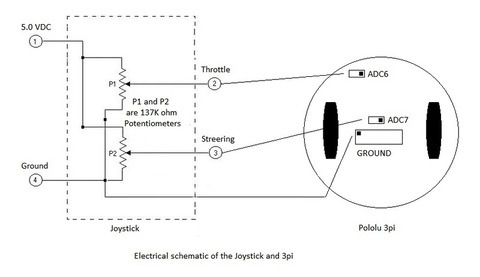 Schematic for controlling a Pololu 3pi robot using a joystick.