Zumo Robots and Accessories
The Pololu Zumo chassis is a small, tracked robot platform that is less than 10 cm on each side — small enough to qualify for Mini Sumo competitions — and works with a variety of micro metal gearmotors to allow for a customizable combination of torque and speed. You can use this chassis as the base for your custom robot or get one of our more complete Zumo robots, which include electronics designed specifically for the Zumo chassis.
The video below introduces the first of these such robots, the Zumo robot for Arduino:
We have since released the Zumo 32U4 robot, which is a more highly integrated robot that includes an Arduino-compatible ATmega32U4 microcontroller and more sensors, and the following video shows just a few of the fun things you can do with an unmodified, stock Zumo 32U4 robot:

Compare all products in this category
Subcategories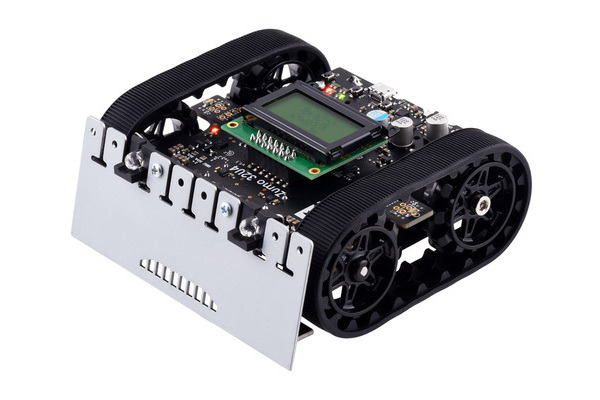 The highly integrated Zumo 32U4 is our newest Zumo robot. Enhancements over the older Zumo robot for Arduino include a built-in Arduino-compatible ATmega32U4 microcontroller, an LCD, encoders for closed-loop motor control, and proximity sensors for obstacle detection.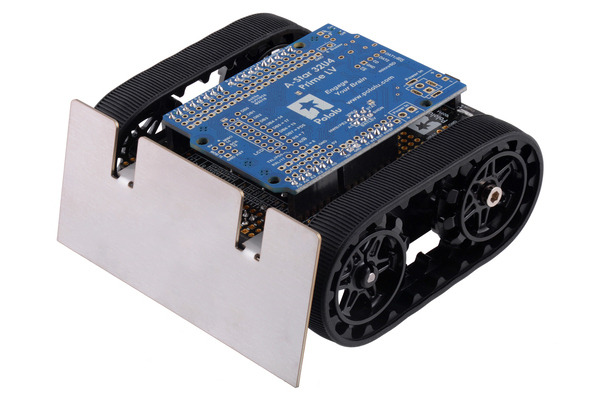 The Zumo robot for Arduino includes the basic mechanical parts and electronics to build an Arduino-controlled robot. An Arduino-compatible controller is not included, and this version does not have as many integrated sensors as the Zumo 32U4 robot.
---
Products in category "Zumo Robots and Accessories"