Rechargeable NiMH AA Battery: 1.2 V, 2200 mAh, 1 cell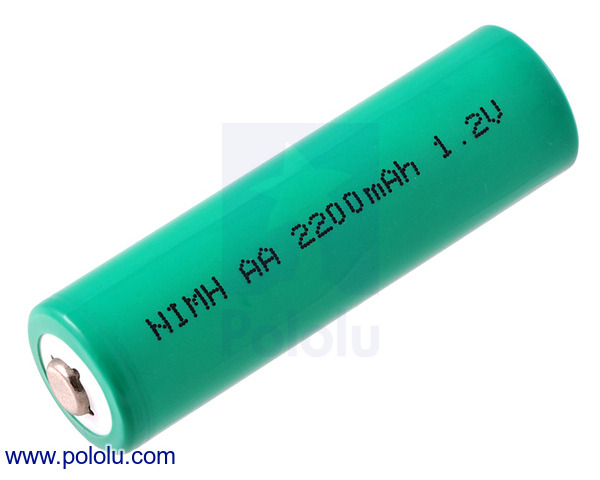 This is a generic rechargeable AA NiMH battery with a capacity of 2200 mAh. These batteries are well-suited for powering small- to medium-sized robots and can be used with our AA battery holders. You will need to charge these batteries before you first use them.

Compare all products in Batteries.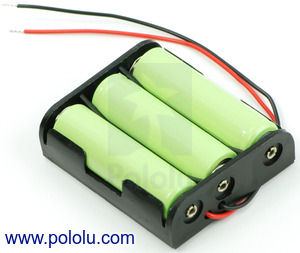 Three rechargeable AA Ni-MH cells in our 3-AA battery holder.
Battery color may differ from what is shown in the main product picture.
Note: You will need to charge these batteries before you first use them. (The iMAX-B6AC battery charger works well for this.)
People often buy this product together with: