Romi Robot Kit for FIRST - Red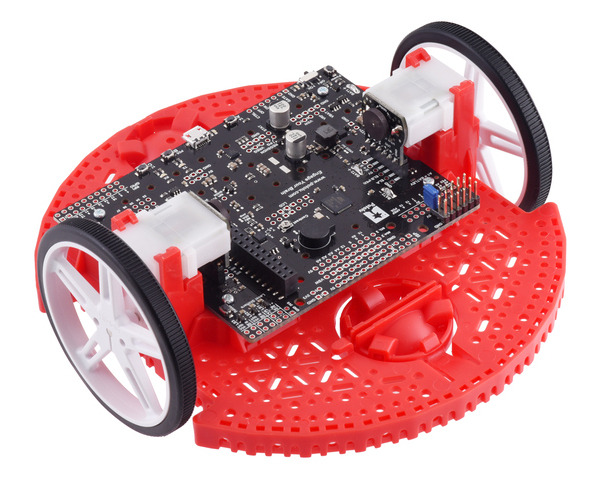 This robot based on the Romi chassis and 32U4 control board provides a platform that FRC (FIRST Robotics Competition) students can program using the full suite and libraries that are used to program competition robots, making it a great teaching tool and introductory competition robot. No soldering or tools are required to assemble this kit; the parts all just press or snap together. Just add a Raspberry Pi (not included) to the built-in control board socket to complete the robot. Once set up, the Raspberry Pi acts as a wireless intermediary between a computer running the FIRST software and the Romi control board, sending motor commands from the computer to the robot over Wi-Fi and reporting robot sensor values back to the computer.
Documentation and other information
User's manual for the Pololu Romi Chassis.

User's manual for the Pololu Romi 32U4 Control Board.
File downloads
Recommended links