Pololu 42×19mm Wheel and Encoder Set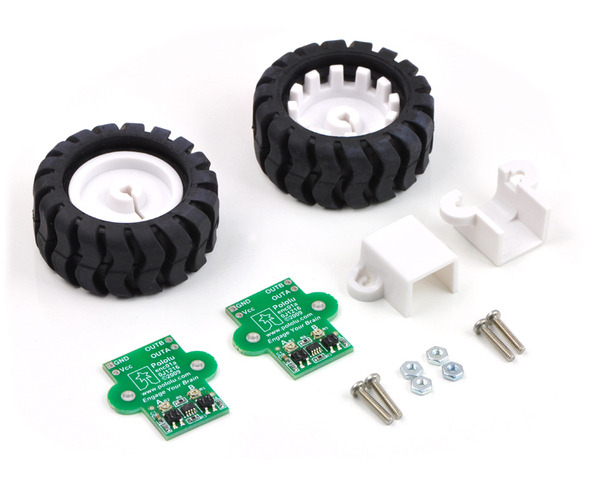 Documentation and other information

Pololu AVR C/C++ Library User's Guide
(
Printable PDF
)
Information about installing and using the C/C++ libraries provided for use with Pololu products.

Pololu AVR Library Command Reference
(
Printable PDF
)
A reference to commands provided in the Pololu C/C++ and Arduino libraries for the AVR.
File downloads
This DXF drawing shows the locations of all of the board's holes.