Pololu 42×19mm Wheel and Encoder Set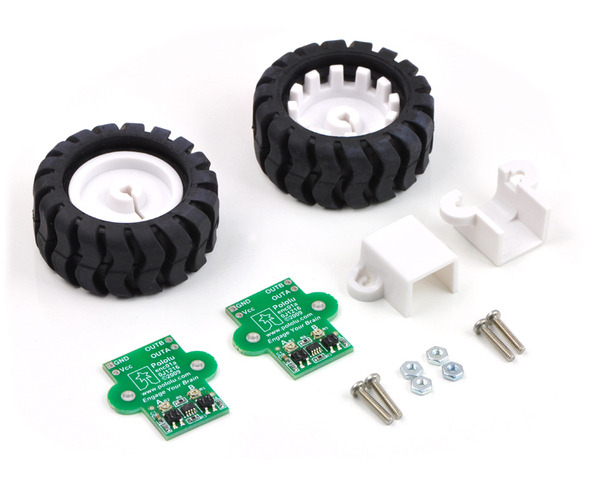 - 2 October 2014

Everyone wants encoders on their motors. If you think you don't, you just don't know it yet. I think the main reason is that we really just want...

- 21 February 2011

Only5 is designed to be a general-purpose, high-performance robot. It uses many Pololu parts including the Pololu 5" Robot Chassis RRC04A and the...