3pi+ 32U4 Robot - Turtle Edition (75:1 LP Motors), Assembled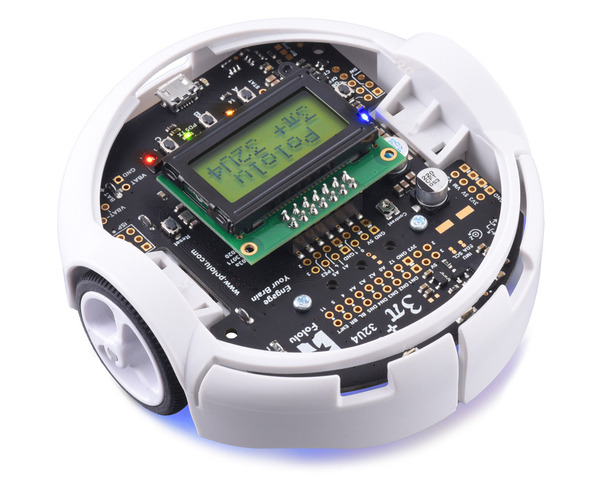 The Pololu 3pi+ 32U4 robot is a complete, high-performance mobile platform based on the Arduino-compatible ATmega32U4 MCU. Its many features include dual quadrature encoders for closed-loop speed or position control, line sensors, front bump sensors, and a full IMU (3-axis accelerometer, magnetometer, and gyro), all packed into a robot that fits in the palm of your hand. This Turtle Edition version is assembled with 75:1 LP 6V Micro Metal Gearmotors, which allow for longer battery life than the other editions. The maximum robot speed is approximately 0.4 m/s, making it well suited for applications where slow, controlled speed is important, such as coordinated swarm robots and introductory robotics courses.
Alternatives available with variations in these parameter(s): version assembled Select variant…

Compare all products in Original 3pi+ 32U4 Robot or

Robot Kits without Soldering.
Dimensions
| | |
| --- | --- |
| Size: | 97L × 96W × 36H mm |
| Weight: | 100 g1 |
General specifications
| | |
| --- | --- |
| Assembled: | Y |
| Version: | Turtle Edition (75:1 LP Motors) |
Notes: