Arduino Micro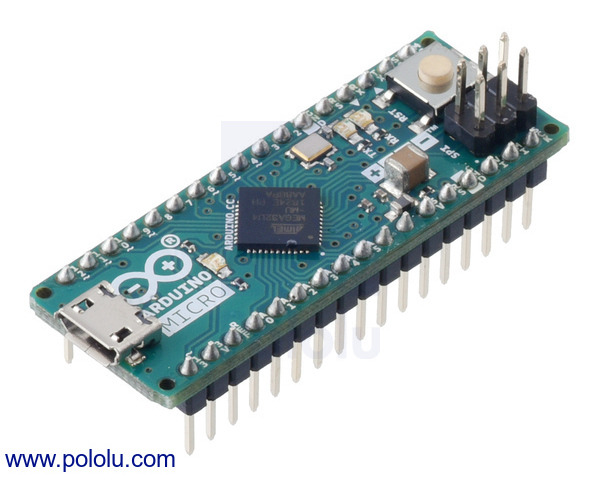 The Arduino Micro is essentially a shrunk-down (1.9″ × 0.7″) version of the Arduino Leonardo: it is a microcontroller board based on the ATmega32U4 running at 16 MHz with 24 digital input/output pins (of which 7 can be used as PWM outputs and 12 as analog inputs). This board ships with the male header pins soldered in, as shown in the product picture.

Compare all products in Arduino-Compatible.
- 25 June 2014

The inside of the Geiger counter. The home-made Geiger counter featured in this post by forum user bob_day uses an A-Star 32U4 Micro, LND 7313...

- 11 April 2014

Today we released a general-purpose AVR microcontroller breakout board, the A-Star 32U4 Micro. But before I get to the A-Star (A* for short), I...