Geiger counter using A-Star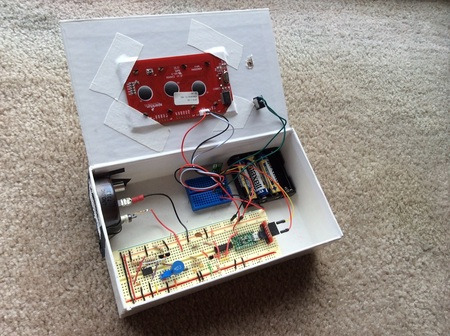 The inside of the Geiger counter.
The home-made Geiger counter featured in this post by forum user bob_day uses an A-Star 32U4 Micro, LND 7313 Geiger tube, and LCD to measure and display Geiger tube counts. The LCD displays the counts detected during the last minute, the average counts per minute, and the maximum counts in a minute. The project was originally designed for the Arduino Micro, but the program was able to run on the A-Star without any software modifications. The entire project is powered from one S7V8A adjustable step-up/step-down voltage regulator, and the conditioning part of the circuit, which shapes the output into narrow pulses, was designed by bob_day . Schematics and code for the project are included in the forum post.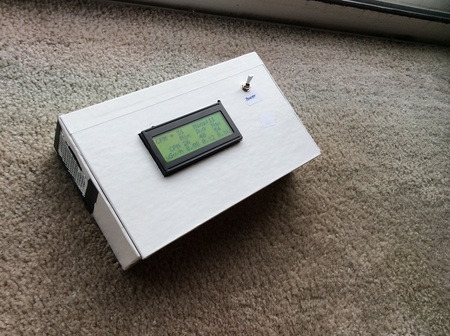 The case and display of the Geiger counter.
1 comment
Post a comment