Pololu 400-Point Breadboard with Mounting Holes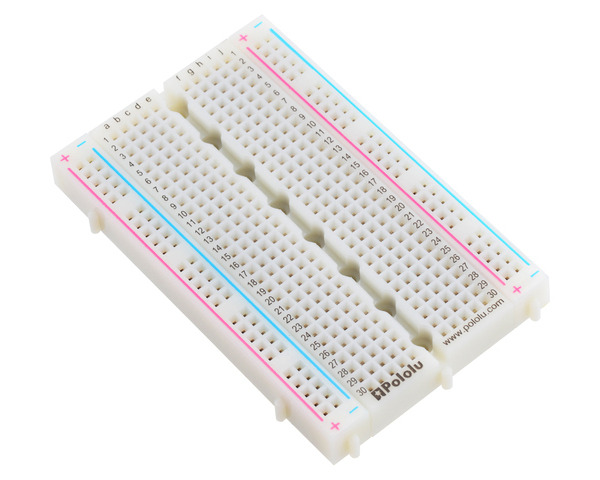 This 3.2″ × 2.1″ solderless breadboard has four bus lines spanning the length of the board and 30 rows of pins, enough for up to four 14-pin DIP ICs or three 16-pin DIP ICs. The rows and columns of tie points are conveniently labeled, and multiple units can be connected for larger projects. The board features an adhesive backing and eight mounting holes, providing a variety of options for mounting it to your project.
Alternatives available with variations in these parameter(s): point count Select variant…

Compare all products in Solderless Breadboards or

TI Robotics System Learning Kit MAX (TI-RSLK MAX) Parts and Accessories.
- 1 November 2019

What's this? A 400-Point breadboard with mounting holes! We know you've been waiting for this your whole life. Okay, maybe not. But hey, mounting...