1660-Point Breadboard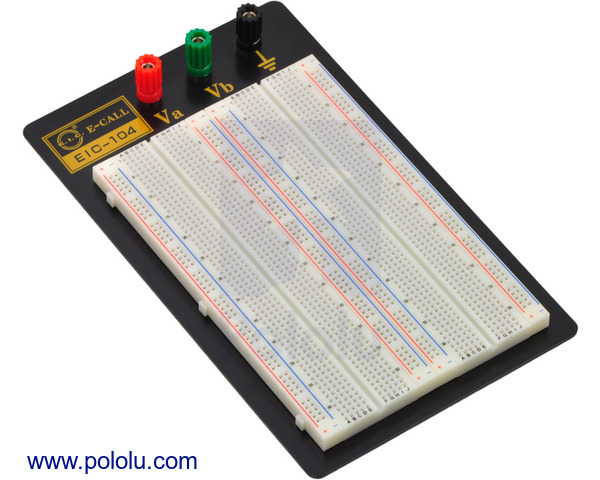 This breadboard features two 830-point solderless breadboards on an 8.5" x 5.25" steel base. Three binding posts allow you to quickly connect and disconnect power.
Alternatives available with variations in these parameter(s): point count Select variant…

Compare all products in Solderless Breadboards.
Solderless breadboards are commonly used for prototyping because they allow you to quickly build temporary circuits without soldering. Breadboards accept most through-hole parts and up to #22 wire. When you're done or want to change your circuit, it's easy to take your circuit apart. For best results, use solid wires when breadboarding; you'll find pre-cut jumper wire kits and premium jumper wires especially convenient.
People often buy this product together with: