1660-Point Breadboard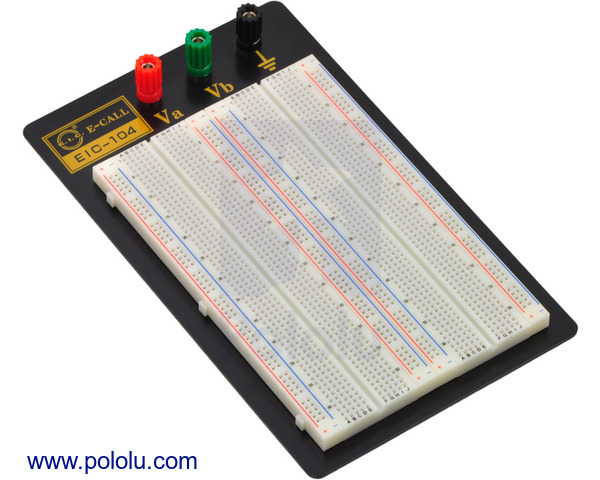 This breadboard features two 830-point solderless breadboards on an 8.5" x 5.25" steel base. Three binding posts allow you to quickly connect and disconnect power.
Alternatives available with variations in these parameter(s): point count Select variant…

Compare all products in Solderless Breadboards.
- 28 July 2014

Securely connecting and mounting the electronics for your robot or other project is a key step in taking it from a prototype to a finished design....