Romi 32U4 Control Board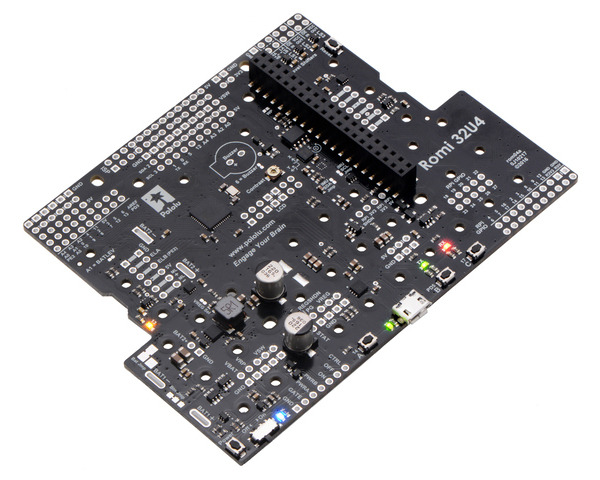 The Romi 32U4 Control Board turns the Romi chassis into a programmable robot based on the Arduino-compatible ATmega32U4 MCU. Its features include integrated dual motor drivers, a versatile power circuit, and inertial sensors, as well as connections for quadrature encoders and an optional LCD. The board also has the ability to interface with an added Raspberry Pi, making the foundation for a complete Raspberry Pi-controlled Romi robot.

Compare all products in Romi Chassis and Accessories or

Raspberry Pi Expansion Boards.
- 3 May 2017

A few weeks ago I posted a tutorial on building a Raspberry Pi robot with the Romi 32U4 Control Board and Romi Chassis. Now we have a short video...

- 14 April 2017

This tutorial shows how to build a basic Raspberry Pi robot with the Romi chassis and the Romi 32U4 Control Board, our Arduino-compatible...

- 7 February 2017

What do you need to turn a Romi chassis into a functioning robot? Here are some Romi projects from the community, as well a couple of our example...