A-Star 32U4 Mini SV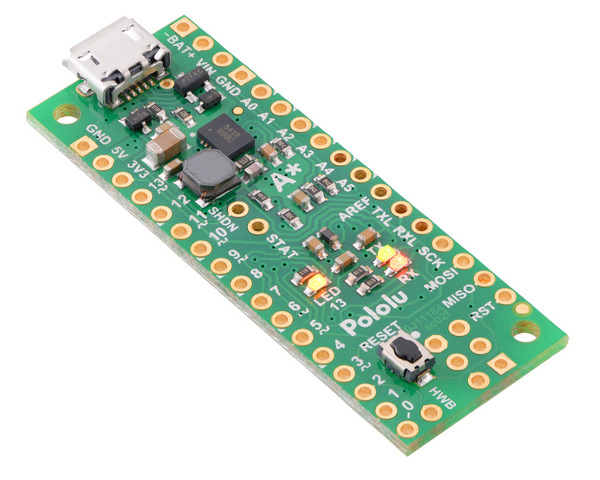 The A-Star 32U4 Mini SV is a programmable module based on the ATmega32U4 from Microchip (formerly Atmel). Unlike competing products, it has an on-board switching step-down regulator that allows it to be powered efficiently from a 5 V to 40 V supply. This compact 1.9″ × 0.7″ board breaks out all 26 of the microcontroller's I/O pins (of which 7 can be used as PWM outputs and 12 as analog inputs), and loading programs is made easier by a Micro-USB interface and a preloaded Arduino-compatible bootloader.
Alternatives available with variations in these parameter(s): input voltage range Select variant…

Compare all products in A-Star 32U4 Mini.
- 10 May 2018

A-Star 32U4 Mini pinout diagram. I think of our new A-Star 32U4 Mini SV as more of an update than a genuinely new product. For those of you not...