DRV8833 Dual Motor Driver Carrier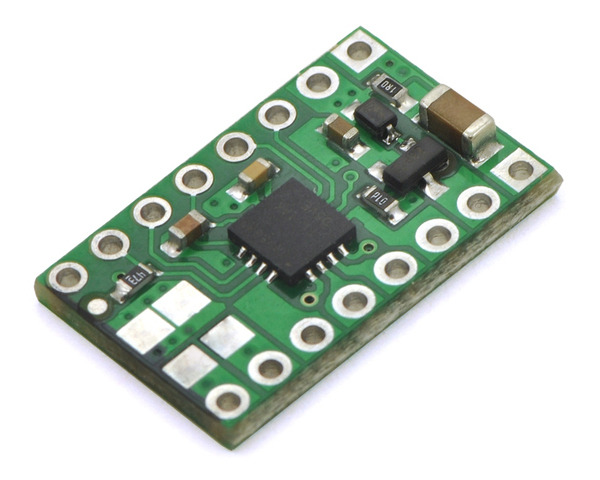 This tiny breakout board for TI's DRV8833 dual motor driver can deliver 1.2 A per channel continuously (2 A peak) to a pair of DC motors. With an operating voltage range from 2.7 V to 10.8 V and built-in protection against reverse-voltage, under-voltage, over-current, and over-temperature, this driver is a great solution for powering small, low-voltage motors.

Compare all products in Brushed DC Motor Drivers.
- 30 March 2017

One of our distributors in Colombia, tdrobótica.co, has developed a line-following robot kit and a mini-sumo main board kit. The first kit includes...

- 26 May 2015

After branching off into maze solving, pushing into sumo, and finding our way through dead reckoning, we circled back and had another line...

- 24 April 2014

Let's Make Robots user rhughes posted about MiniTrack, his custom-built tracked robot that features the ability to drive on each of its three...