75:1 Metal Gearmotor 25Dx54L mm HP 6V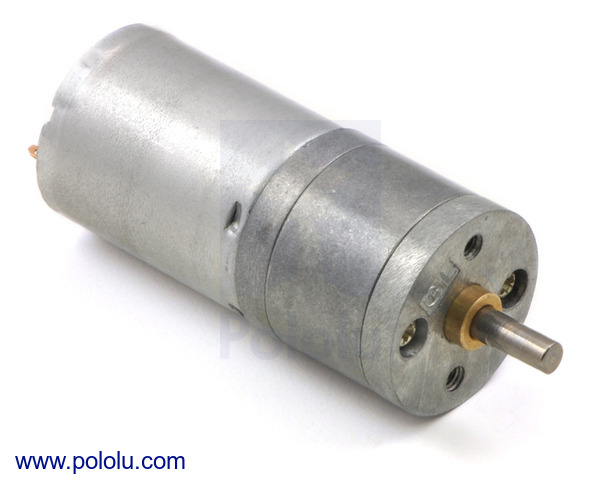 This gearmotor consists of a high-power, 6 V brushed DC motor combined with a 74.83:1 metal spur gearbox. The gearmotor is cylindrical, with a diameter just under 25 mm, and the D-shaped output shaft is 4 mm in diameter and extends 12.5 mm from the face plate of the gearbox.

Key specs at 6 V: 130 RPM and 550 mA (max) free-run, 150 oz-in (11 kg-cm) and 6.5 A stall.
You can use the following selection boxes to choose from all of our 25D metal gearmotor versions:
Compare all products in 6V High-Power (HP) 25D mm Gearmotors.
- 26 January 2016

Remember my super cool sumo robot? My sumo robot is different from regular sumo robots. It's like my sumo robot is in the top percentage of mini...