A4988 Stepper Motor Driver Carrier with Voltage Regulators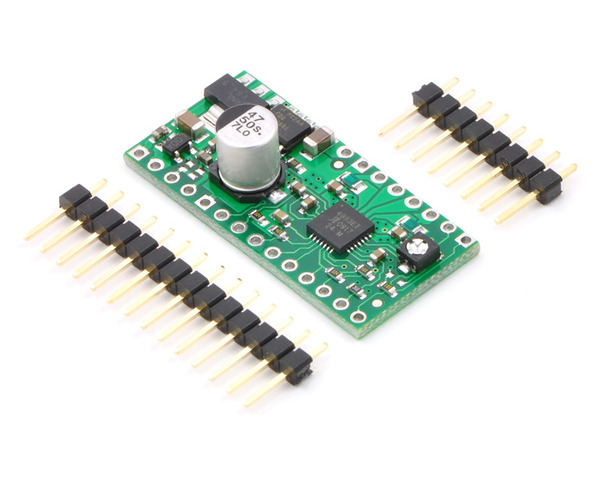 This is a breakout board for Allegro's A4988 microstepping bipolar stepper motor driver. It has two voltage regulators (5 V and 3.3 V), eliminating the need for separate logic and motor supplies. The driver features adjustable current limiting, overcurrent and overtemperature protection, and five different microstep resolutions (down to 1/16-step). It operates from 8 – 35 V and can deliver up to approximately 1 A per phase without a heat sink or forced air flow (it is rated for 2 A per coil with sufficient additional cooling). This board ships with 0.1″ male header pins included but not soldered in.
Compare all products in Stepper Motor Drivers.
File downloads
This DXF drawing shows the locations of all of the board's holes.