Pololu Jobs
January 2023 update: other than this notice, this page is unmodified since late 2019, before the COVID-19 pandemic. We are not actively hiring at this time, but we are optimistic that new hiring is on the horizon. You are welcome to submit an application if you are interested in working with us, either in one of the positions listed or in some other role. Please see this blog post for more information about how the pandemic and resulting chip shortages have affected our operations.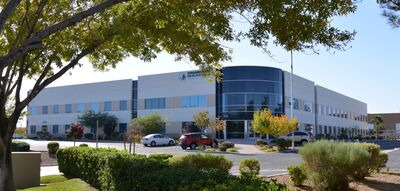 Pololu building at 920 Pilot Road in Las Vegas, Nevada.
Quick company overview
Pololu is an electronics manufacturer and online retailer serving education, maker, and professional engineering industries with products ranging from sensors and motion control electronics to motors and wheels to complete robots. We have operated out of Las Vegas, Nevada since 2002 and have about 70 employees as of 2019.
We are a small, growing company, and we are always looking for intelligent and dedicated people to join our team. Our goal is to become a large, global organization with a substantial impact on the world.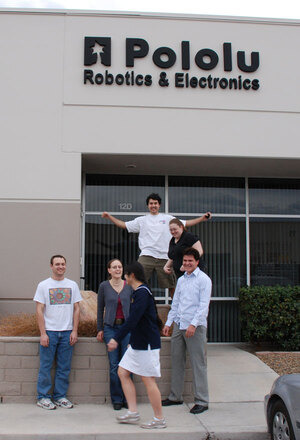 Pololu company picture, March 2007.
Our values
We are still working on pinpointing and articulating our values, but generally speaking, we value truth, beauty, and the human individual. Our mission is to improve man's standing in the universe by expanding his understanding of objective reality, by creating and appreciating things that are good, and by advocating for the sanctity and greatness of the human individual.
Open positions
All open positions are for on-site work at our Las Vegas, Nevada location.
Closed positions (for reference)
Application instructions
To apply for a position at Pololu, please fill out our application form and send us a cover letter and resume to jobs@pololu.com. Applicants will also be required to fill out applicable sections of an Employer Lynx background investigation release form before being hired. For additional questions about any positions, please contact Linnea Goldstein at 702-262-6648 or jobs@pololu.com.