QTR-8RC Reflectance Sensor Array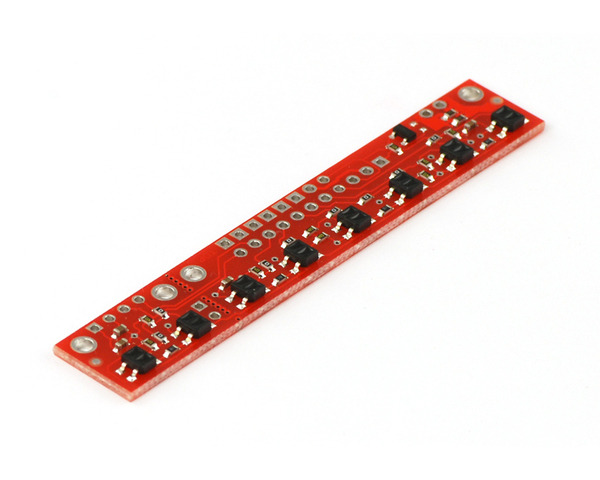 This sensor module has 8 IR LED/phototransistor pairs mounted on a 0.375" pitch, making it a great detector for a line-following robot. Pairs of LEDs are arranged in series to halve current consumption, and a MOSFET allows the LEDs to be turned off for additional sensing or power-savings options. Each sensor provides a separate digital I/O-measurable output.

Compare all products in Older QTR Sensors or

Classic TI-RSLK Parts and Accessories.