3pi+ 32U4 Control Board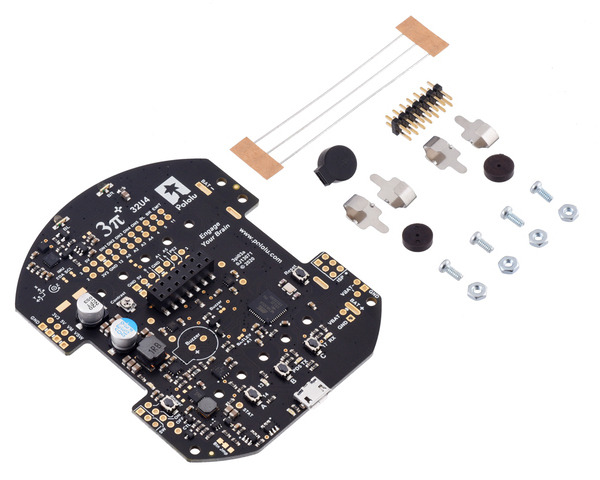 This is the control board for the 3pi+ 32U4 robot, and it is included as part of the Standard Edition, Turtle Edition, and Hyper Edition 3pi+ 32U4 kits and robots. It can be used as a replacement part for those products, or it can be assembled with the 3pi+ Chassis Kit and a pair of 6V Micro Metal Gearmotors with extended motor shafts to create a "custom edition" 3pi+ 32U4 robot.

Compare all products in Original 3pi+ 32U4 Robot.
Documentation and other information
User's manual for the Pololu 3pi+ 32U4 robot.
File downloads
Recommended links