DRV8838 Single Brushed DC Motor Driver Carrier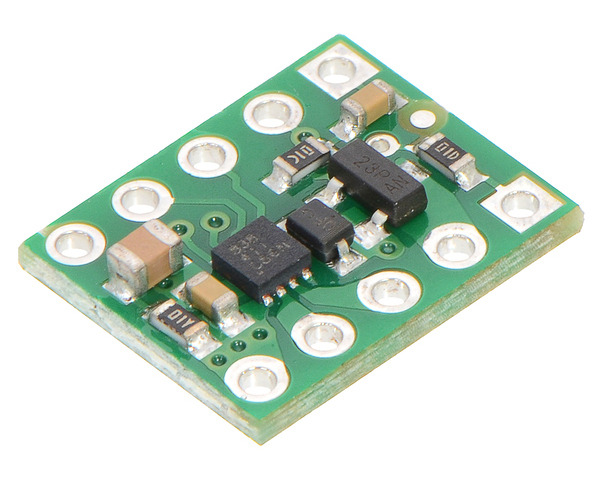 This tiny breakout board for TI's DRV8838 motor driver can deliver a continuous 1.7 A (1.8 A peak) to a single brushed DC motor. With an operating voltage range from 0 V to 11 V and built-in protection against reverse-voltage, under-voltage, over-current, and over-temperature, this driver is a great solution for powering a small, low-voltage motor. The carrier board has the form factor of a 10-pin DIP package, which makes it easy to use with standard solderless breadboards and 0.1″ perfboards.
Compare all products in Brushed DC Motor Drivers.
File downloads
Printable schematic for the DRV8838 Single Brushed DC Motor Driver Carrier.
Detailed dimension diagram of the DRV8838 single brushed DC motor driver carrier.
This DXF drawing shows the locations of all of the board's holes.
Recommended links
Texas Instruments product page for the DRV8838, where you can find the latest datasheet and additional resources.