19:1 Metal Gearmotor 37Dx68L mm with 64 CPR Encoder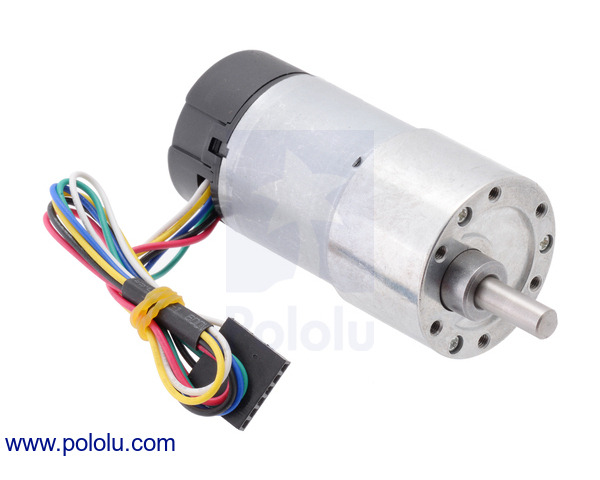 This gearmotor is a powerful 12V brushed DC motor with a 18.75:1 metal gearbox and an integrated quadrature encoder that provides a resolution of 64 counts per revolution of the motor shaft, which corresponds to 1200 counts per revolution of the gearbox's output shaft. These units have a 16 mm-long, 6 mm-diameter D-shaped output shaft. This gearmotor is also available without an encoder.

Key specs at 12 V: 500 RPM and 300 mA free-run, 84 oz-in (6 kg-cm) and 5 A stall.
Compare all products in 37D mm Metal Gearmotors.
- 20 February 2017

One of our customers posted about his balancing robot on our forum. A Raspberry Pi Model B is the central controller for the robot. It...

- 3 November 2015

Our 37D mm metal gearmotors now have fitted plastic end caps over their encoders that neatly protect the assembly and keep stray objects clear of...