SparkFun Inventor's Kit (for Arduino Uno) - V3.2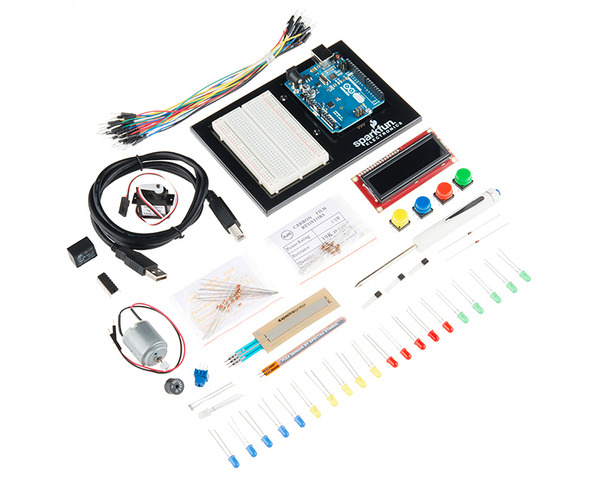 The SparkFun Inventor's Kit has everything you need to construct a variety of circuits that will teach you how to use an Arduino Uno to read sensors, display information on an LCD, drive motors, and more. No previous programming or electronics experience is necessary, which makes this a great way for beginners to get started with embedded systems. Version 3.2 adds a new Simon Says circuit with all the LEDs and tactile buttons needed to complete it.
- 24 February 2015

This new version of the SparkFun Inventor's Kit brings back the Arduino Uno (the previous version had an Arduino-compatible SparkFun RedBoard). The...