RC Servos
We carry a wide variety of servos, from ultra-high-torque monster servos with up to 1600 oz-in of torque, to sub-micro servos weighing less than 4 g (0.14 oz), to continuous rotation servos that are great actuators for beginner robotics projects, and all of the RC hobby servos below are compatible with our servo controllers. Whatever your application, we probably have a servo for it!
Check out our RC servo comparison table for detailed specifications of all our RC servos; this dynamically sortable table can help you find the servo that is right for your particular application. A more basic comparison table is available below.
| | |
| --- | --- |
| Torxis servo with quarter for size reference. | Power HD giant servo 1235MG (left), Power HD standard servo 1501MG (middle), and Power HD micro servo 1600A (right). |
Except where specifically noted otherwise, our servos have female JR connectors, which are compatible with male JR connectors and male Futaba connectors as well as 1×3 0.1″ male header pins.

Compare all products in this category
Subcategories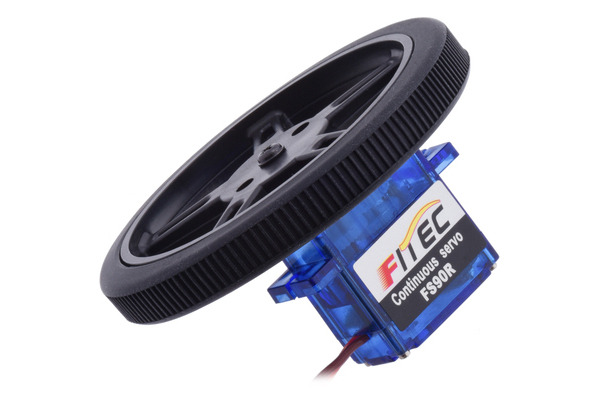 Continuous rotation servos are standard hobby RC servos that have been modified to offer open-loop speed control instead of closed-loop position control, making them great actuators for beginner robotics projects.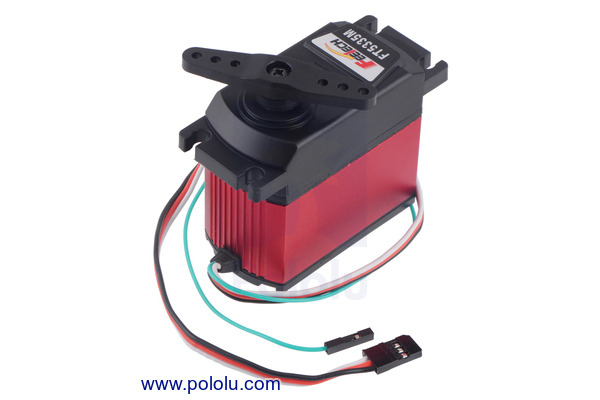 These specially modified servos provide access to the feedback potentiometer through a fourth (green) wire, allowing you to directly measure the position of the output. Determine when the servo has reached a target, detect when the output is blocked, or implement higher-level closed-loop position control.
---
Products in category "RC Servos"