FPF1320 Power Multiplexer Carrier with USB Micro-B Connector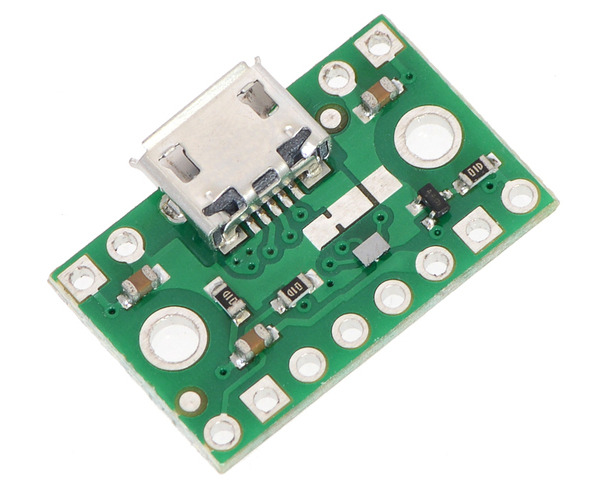 This breakout board for Fairchild's FPF1320 acts as a power multiplexer, allowing you to select which of two power sources is connected to a load while blocking reverse current into either of the sources. It handles up to 1.5 A of current at 1.5 V to 5.5 V and also breaks out a USB Micro-B connector that can be used to supply one of the input power rails.

Compare all products in Electronics Prototyping or

Switches, Buttons, and Relays or

Computer Interface.
- 11 September 2017

This summer, Jon and I participated in NASA's nationwide Eclipse Ballooning Project with the University of Nevada. Specifically, we were members of...

- 4 February 2014

When we designed the first version of the Pololu USB-to-serial adapter way back in 2004, using a USB Mini-B receptacle was an obvious choice: it was...

- 24 January 2014

Here at Pololu we love USB and put a USB port on most of the microcontroller boards that we make. One of the lovable things about USB is that it...