Pololu Micro Serial Servo Controller (partial kit)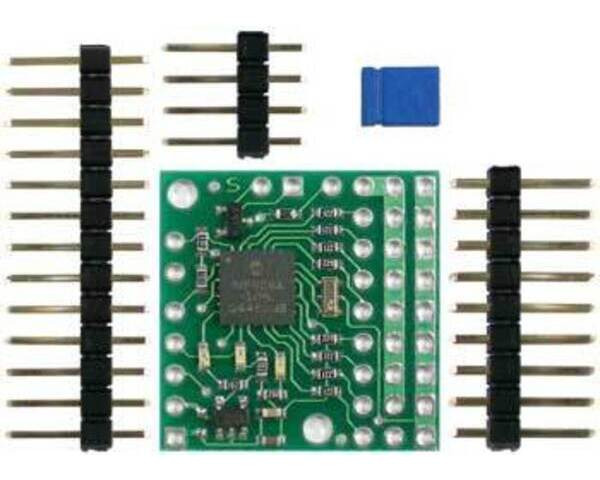 This version of the micro serial servo controller is packaged as a partial kit in which the surface-mounted components are already assembled. Male header pins are included, but you can also connect your servos directly to the PCB if space or weight are a concern.
Alternatives available with variations in these parameter(s): partial kit? Select variant…
Documentation and other information
A simple serial transmitter utility for Windows that lets you transmit sequences of bytes at a selectable baud rate to a selectable COM port. This program can be conveniently used to send commands to our serially controllable devices.
File downloads
This DXF drawing shows the locations of all of the board's holes.
Recommended links