Micro Maestro 6-Channel USB Servo Controller (Partial Kit)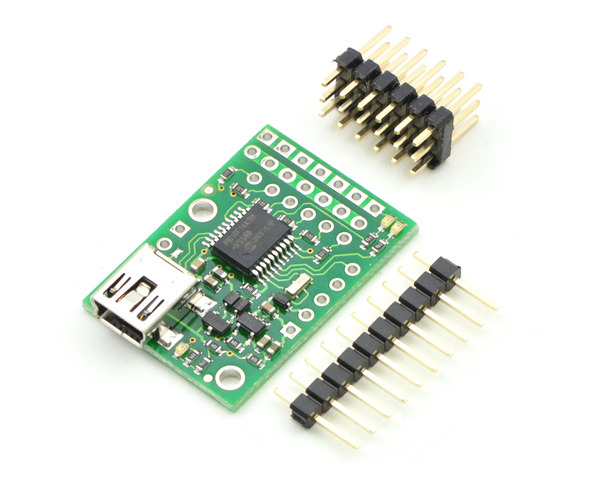 The six-channel Micro Maestro raises the performance bar for serial servo controllers with features such as a native USB interface and internal scripting control. Whether you want high-performance servo control (0.25 μs resolution with built-in speed and acceleration control) or a general I/O controller (e.g. to interface with a sensor or ESC via your USB port), this tiny, versatile device will deliver. Header pins are included but not soldered into this partial kit version (all surface-mount components are soldered).
Alternatives available with variations in these parameter(s): channels partial kit? Select variant…

Compare all products in Maestro USB Servo Controllers or

RC Servo Controllers or

Computer Interface.
- 20 May 2015

Make your next project more colorful with our new red, white, blue, and yellow breakaway male header strips. You can use them to add some personal...

- 26 July 2013

We are excited to release this new video for our Maestro Servo Controllers! Get some ideas for cool things you can do with the Maestro, and see...