Pololu Carrier for Sharp GP2Y0D815Z0F, GP2Y0D810Z0F, and GP2Y0D805Z0F Sensors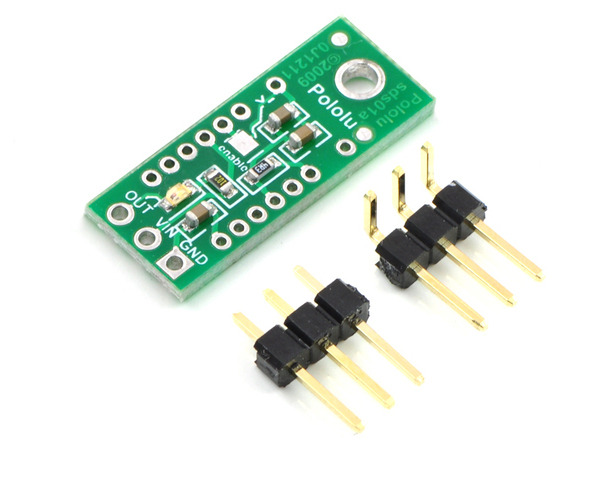 This tiny carrier board makes it easy to integrate a Sharp GP2Y0D815Z0F, GP2Y0D810Z0F, or GP2Y0D805Z0F digital distance sensor into your project by providing all of the required external components, an LED for feedback about the output state, and a 0.1″-pitch, three-pin interface to the sensor.

Compare all products in Sharp Distance Sensors.
File downloads
This DXF drawing shows the locations of all of the board's holes.