Pololu Carrier for Sharp GP2Y0D815Z0F, GP2Y0D810Z0F, and GP2Y0D805Z0F Sensors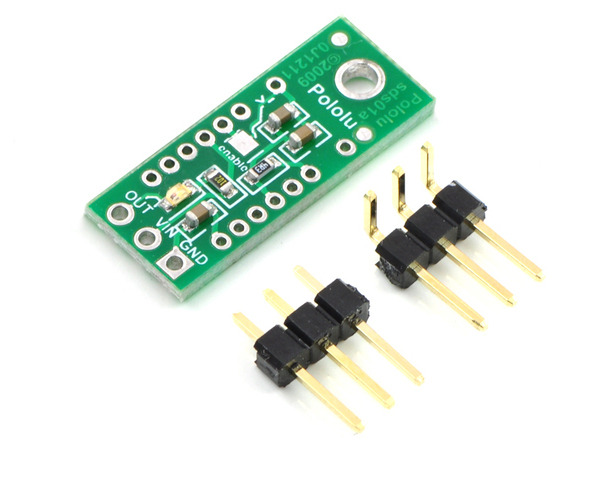 This tiny carrier board makes it easy to integrate a Sharp GP2Y0D815Z0F, GP2Y0D810Z0F, or GP2Y0D805Z0F digital distance sensor into your project by providing all of the required external components, an LED for feedback about the output state, and a 0.1″-pitch, three-pin interface to the sensor.

Compare all products in Sharp Distance Sensors.
This sensor isn't behaving as I expect: I'm getting intermittent detection much farther than the maximum range of the sensor and it's not detecting objects within the advertised detection range. What's wrong?

Issues like this can be the result of power supply problems, especially since this sensor draws power in short, large bursts, so make sure your power supply is capable of delivering the necessary current. If you experience this problem, try adding a 10 µF or so capacitor across the sensor's power and ground near the sensor; this compensates for an inadequate power supply and typically restores normal functionality.