131:1 Metal Gearmotor 37Dx57L mm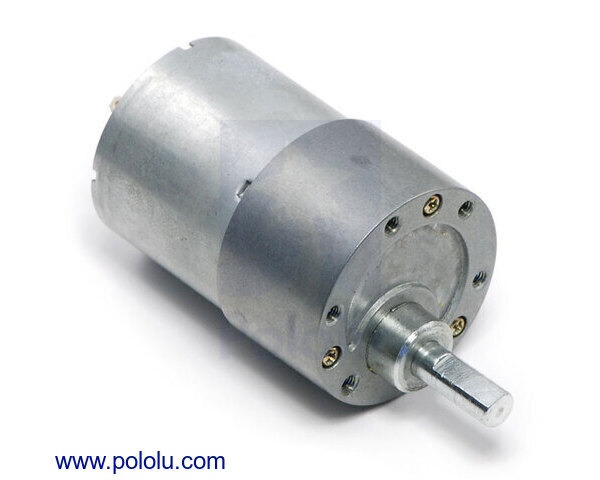 This gearmotor is a powerful brushed DC motor with 131.25:1 metal gearbox intended for operation at 12 V. These units have a 16 mm-long, 6 mm-diameter D-shaped output shaft. This gearmotor is also available with an integrated encoder.

Key specs at 12 V: 80 RPM and 300 mA free-run, 250 oz-in (18 kg-cm) and 5 A stall.
Compare all products in 37D mm Metal Gearmotors.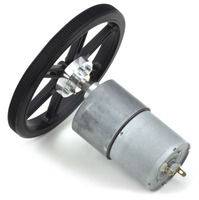 Black Pololu 90×10mm wheel on a Pololu 37D mm metal gearmotor.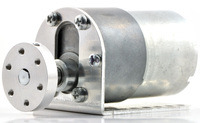 37D mm gearmotor with L-bracket and 6mm universal mounting hub.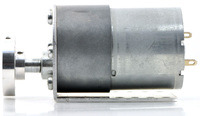 Gearmotor with bracket and hub.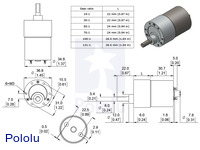 Dimensions of the 37D mm metal gearmotor (without encoder). Units are mm over [inches].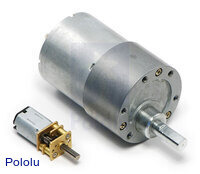 37D mm metal gearmotor next to a micro metal gearmotor for size comparison.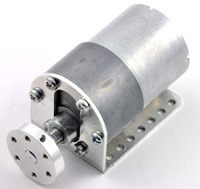 Gearmotor with bracket and hub.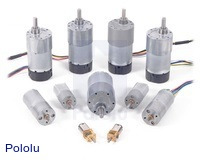 An assortment of Pololu metal gearmotors.