3pi+ 2040 Robot Kit with 15:1 HPCB Motors (Hyper Edition Kit)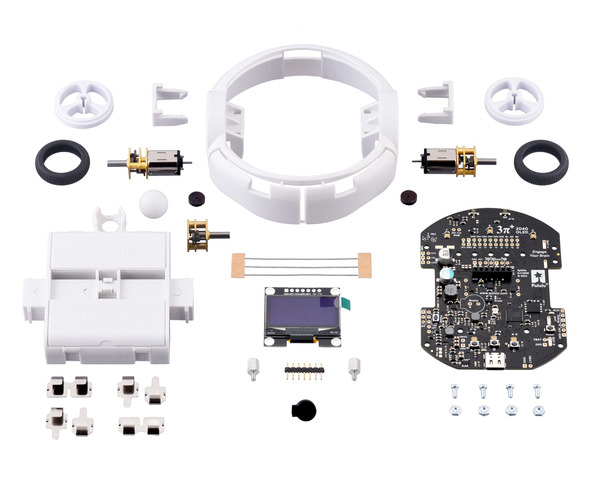 The Pololu 3pi+ 2040 robot is a palm-sized, high-performance mobile platform based on the Raspberry Pi RP2040 MCU, and this kit contains all the parts you need to build the Hyper Edition version, including a pair of 15:1 HPCB 6V Micro Metal Gearmotors. This product is a kit; assembly (including soldering) is required.
NOTE: This version is difficult to control and fast enough to damage itself from impacts, so it is only recommended for . A spare 15:1 gearbox is included.
Alternatives available with variations in these parameter(s): version assembled Select variant…

Compare all products in 3pi+ 2040 Robot.
Documentation and other information
User's manual for the Pololu 3pi+ 2040 robot.
File downloads
Recommended links
This repository contains libraries and example code for the Pololu 3pi+ 2040 Robot in MicroPython and C.

A full-featured Arduino library for the Pololu 3pi+ 2040 Robot developed by customer Adam Green.