3pi+ 2040 Control Board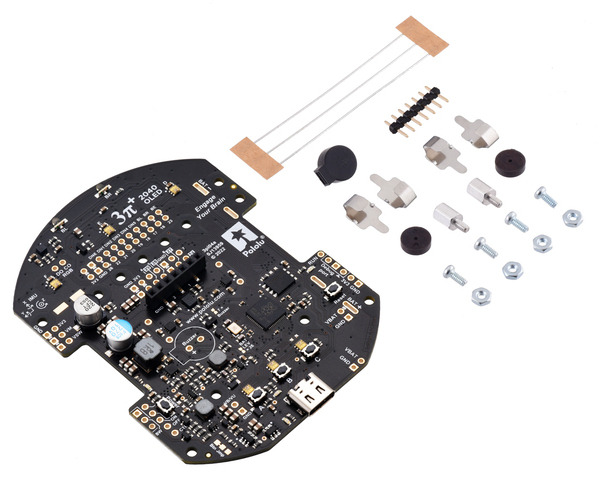 Compare all products in 3pi+ 2040 Robot.
Overview
The 3pi+ 2040 Control Board is designed to be assembled with a 3pi+ Chassis Kit, a pair of 6V Micro Metal Gearmotors with extended motor shafts, and a graphical OLED display to create a 3pi+ 2040 robot. This product is primarily intended as a replacement product for the 3pi+ 2040 robots and kits that already include it or for those who want to build a 3pi+ 2040 robot with different gearmotor versions than the ones offered with those complete kits and assembled robots.
This control board is already included as part of the following 3pi+ 2040 assembled robots and kits:
Included components
The 3pi+ 2040 Control Board ships with all of its surface-mount components populated, and it includes the following through-hole parts and mounting hardware:
Please note that assembly (including soldering) is required; see the user's guide for assembly instructions.
What else you will need
To build a robot with the 3pi+ 2040 Control Board, you will need a few additional parts:
Optional accessories
You might also consider getting these for your 3pi+ 2040 robot: