Pololu Micro Dual Serial Motor Controller w/Manual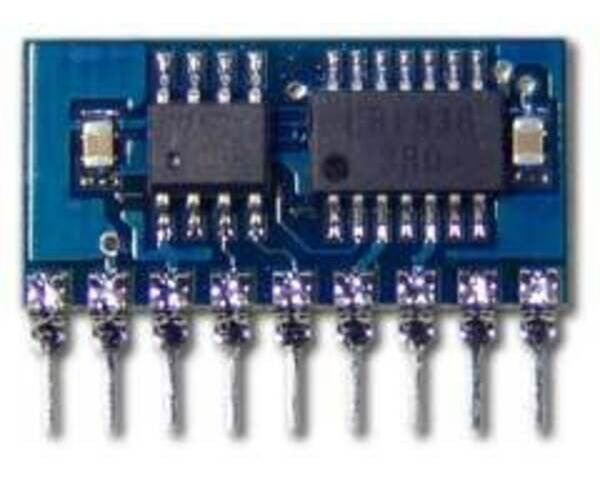 This tiny module can control two motors, 1 A peak each, and you can daisy-chain multiple units to control up to 62 motors with a single serial line. You can also save a buck and some trees and order this controller without the printed manual.
Compare all products in Old and Discontinued Serial Motor Controllers.
Documentation and other information

Pololu Serial Transmitter utility for Windows
(
Printable PDF
)
A simple serial transmitter utility for Windows that lets you transmit sequences of bytes at a selectable baud rate to a selectable COM port. This program can be conveniently used to send commands to our serially controllable devices.

PIC-Based, Obstacle-Avoiding Robot
(
Printable PDF
)
Sample robot project that shows how to use the Pololu micro dual serial motor controller with a PIC microcontroller.
File downloads
User's guide for Pololu Micro Dual Serial Motor Controller SMC02B.