Pololu Chassis Kit for TI-RSLK MAX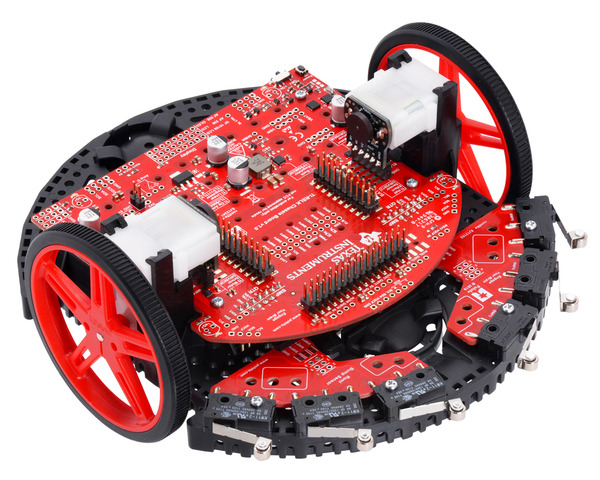 Compare all products in TI Robotics System Learning Kit MAX (TI-RSLK MAX) Parts and Accessories.
Overview
This kit consists of the following products, most of which are also available for purchase separately as replacements:
Note: This kit does not include a TI MSP432P401R LaunchPad, which is required to complete the TI-RSLK MAX robot. The LaunchPad must be specially assembled with a 2×19 stackable female header and a 1×2 female header so that it can plug into the Chassis Board, and prior to use with TI-RSLK MAX in order to avoid shorting different power rails and potentially . A properly assembled LaunchPad is included with the complete TI-RSLK MAX kit from Texas Instruments.
Click on the picture below for step-by-step assembly instructions: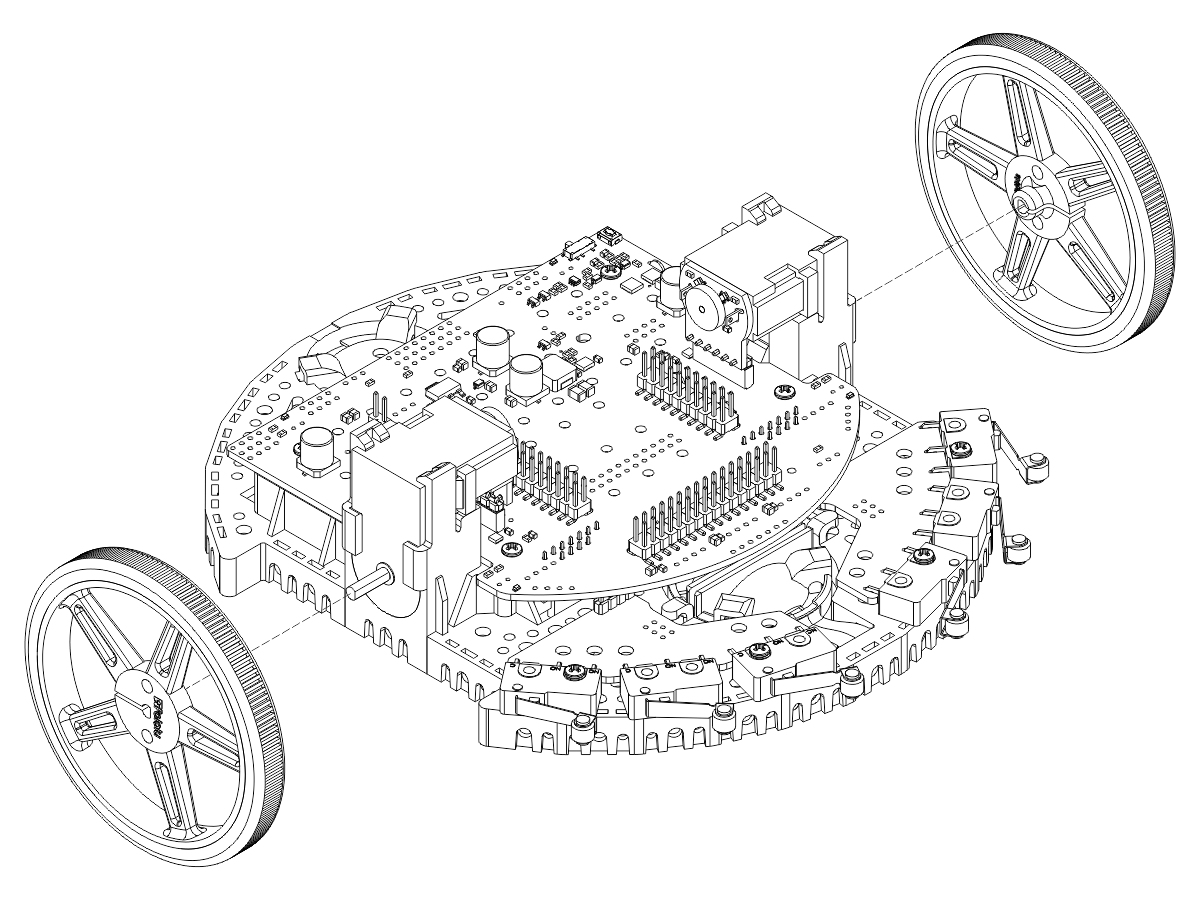 We also have a short assembly video:
Optional accessories
People often buy this product together with: