Romi Encoder Pair Kit, 12 CPR, 3.5-18V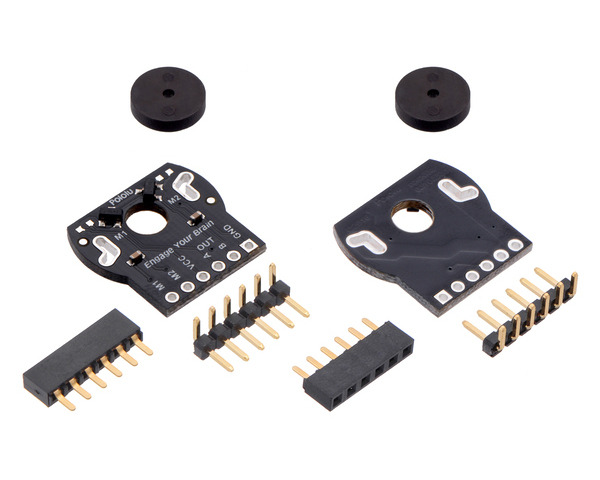 Add quadrature encoders to the mini plastic gearmotors on your Romi chassis with this kit that uses a magnetic disc and Hall effect sensors to provide 12 counts per revolution of the motor shaft. The sensors operate from 3.5 V to 18 V and provide digital outputs that can be connected directly to a microcontroller or other digital circuit.

Compare all products in Romi Chassis and Accessories or

Encoders.
- 28 March 2017

Forum user DrGFreeman has been busy making robots. I wrote earlier about his Custom Mini Sumo robot; now here is his Romi Chassis and Raspberry Pi...

- 7 February 2017

What do you need to turn a Romi chassis into a functioning robot? Here are some Romi projects from the community, as well a couple of our example...