Pololu 9V, 2.3A Step-Down Voltage Regulator D24V22F9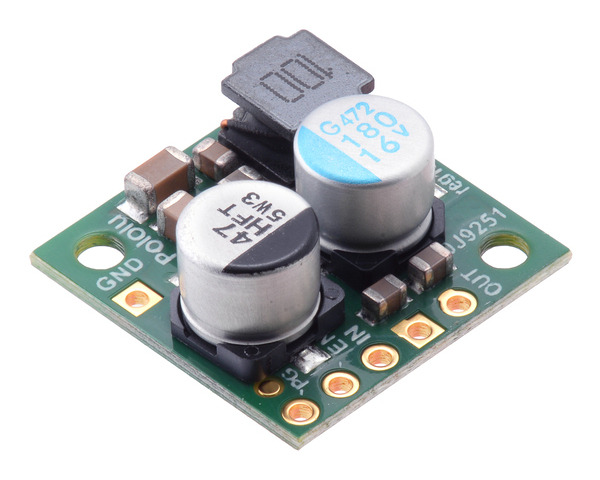 This small synchronous switching step-down (or buck) regulator takes an input voltage of up to 36 V and efficiently reduces it to 9 V. The board measures only 0.7″ × 0.7″ yet delivers a typical continuous output current of up to 2.3 A and features reverse voltage protection. Typical efficiencies of 90% to 95% make this regulator well suited for powering moderate loads like sensors or small motors. An optional shutdown pin enables a low-power state with a current draw of around 40 μA to 350 μA, depending on the input voltage, and a power-good output indicates when the regulator cannot adequately maintain the output voltage.
Compare all products in Pololu D24V22Fx Step-Down Voltage Regulators.
- 1 December 2015

This post is a few weeks late, but I am following up on my original D24V22F12 12V regulator introduction to let you know that we now have 3.3 V,...