SparkFun Inventor's Kit - V3.1 (with Arduino-Compatible RedBoard)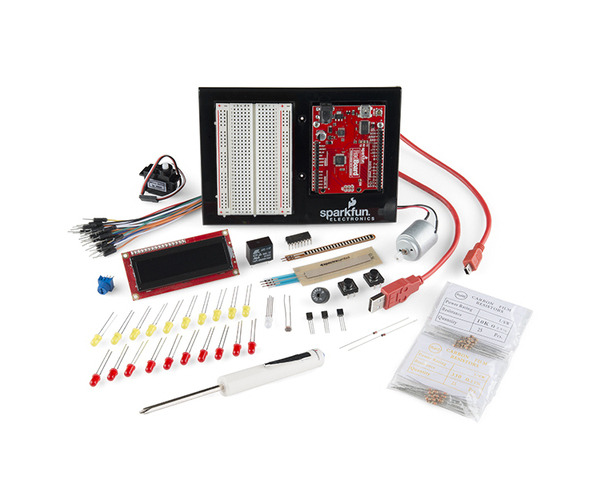 The SparkFun Inventor's Kit has everything you need to construct a variety of circuits that will teach you how to use an Arduino-compatible RedBoard to read sensors, display information on an LCD, drive motors, and more. No previous programming or electronics experience is necessary, which makes this a great way for beginners to get started with embedded systems. The V3.1 version includes a RedBoard and detailed instructions for building 15 educational circuits with the kit components.
- 10 September 2014

Last weekend, Pololu engineers Brian, Jeremy, Kevin, and Ryan participated in the AT&T Car and Home Hackathon. They competed against around 300...

- 6 February 2014

We are now carrying the latest version of SparkFun's Inventor's Kit (V3.1), which adds a mini screwdriver and replaces the translucent red...