AltIMU-10 v5 Gyro, Accelerometer, Compass, and Altimeter (LSM6DS33, LIS3MDL, and LPS25H Carrier)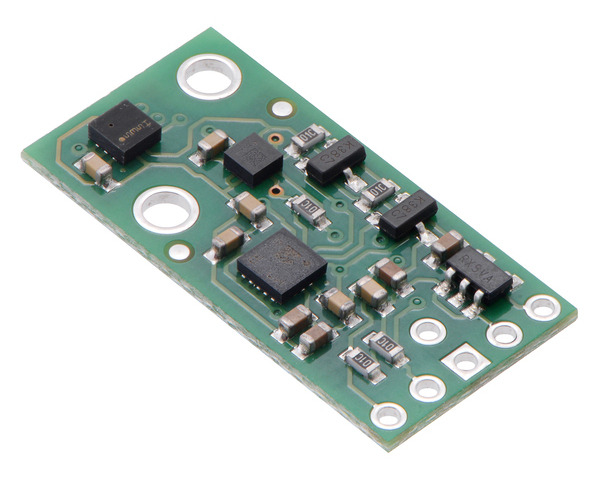 The Pololu AltIMU-10 v5 is an inertial measurement unit (IMU) and altimeter that features the same LSM6DS33 gyro and accelerometer and LIS3MDL magnetometer as the MinIMU-9 v5, and adds an LPS25H digital barometer. An I²C interface accesses ten independent pressure, rotation, acceleration, and magnetic measurements that can be used to calculate the sensor's altitude and absolute orientation. The board operates from 2.5 to 5.5 V and has a 0.1″ pin spacing.
Compare all products in Accelerometers, Gyros, & Compasses or
MEMS Sensors.
- 29 September 2017

Pololu customer Yvon Hache made this 3D-printed aerial photography rig that he shared in a forum post. The rig, trailing 100 feet below the kite,...

- 11 September 2017

This summer, Jon and I participated in NASA's nationwide Eclipse Ballooning Project with the University of Nevada. Specifically, we were members of...

- 4 February 2016

We have released new versions of our MinIMU-9 and AltIMU-10 inertial measurement unit (IMU) modules, which use an I²C interface to provide nine...