New-ish product roundup: 24 more QTR arrays, MP6500 carriers with soldered headers, and a pressure sensor
Posted by
Ben
on 20 September 2018
We've been hard at work over the past week putting up lots of new (but perhaps familiar-seeming) products. Here's a quick recap:
24 new QTR reflectance sensor arrays
Our rapidly growing selection of new QTR sensors now includes high-density (HD) versions with 3, 6, and 9 channels, and medium-density (MD) versions with 2, 3, and 5 channels.
Each of these is available with two sensor options—traditional QTR and high-performance, low-current QTRX—and with analog or digital (RC) outputs, making 24 new products in all. Check out the QTR reflectance sensor category to see our full selection, which now stands at 68 varieties, and don't forget to use our QTR introductory promotion to get 50% off any of these new sensors! (Limited to the first 100 customers who use coupon code QTRINTRO, limit 3 per item per customer.)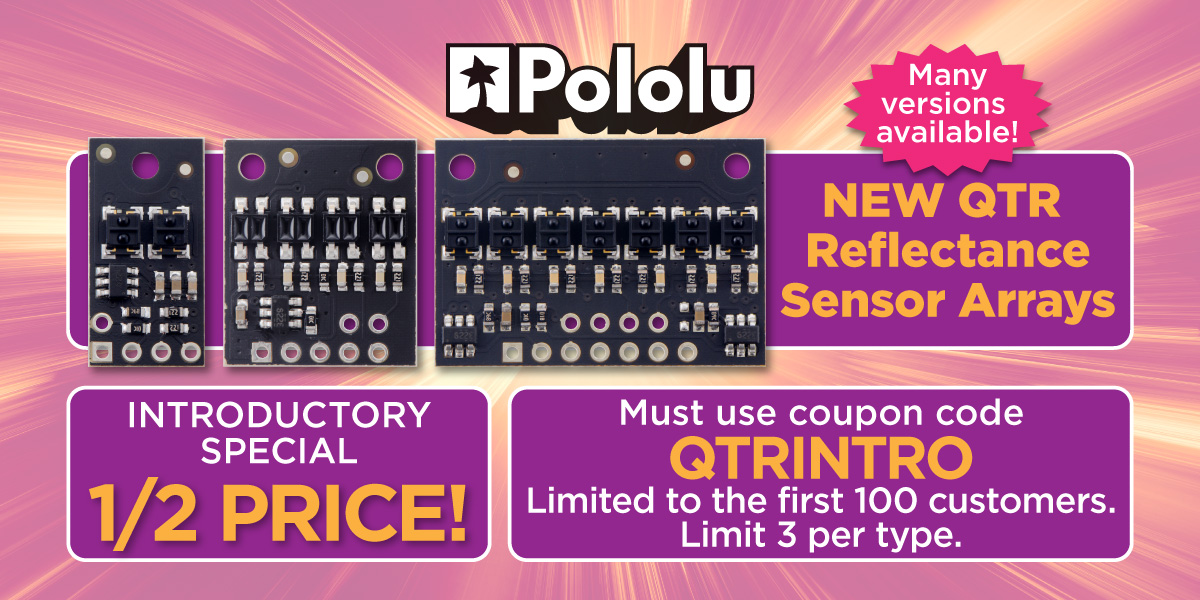 ---
MP6500 stepper motor driver carriers with soldered header pins
We have received a number of requests to make the MP6500 stepper motor driver carriers we released earlier this year available with the header pins already soldered, so here they are! These carriers are available in two versions, one with the current limit set by a potentiometer, and one that allows for dynamic current limit control through a pair of digital inputs, and both are now available with soldered header pins:
For a more detailed introduction to these drivers, see our original MP6500 carrier product announcement.
---
LPS25HB pressure/altitude sensor carrier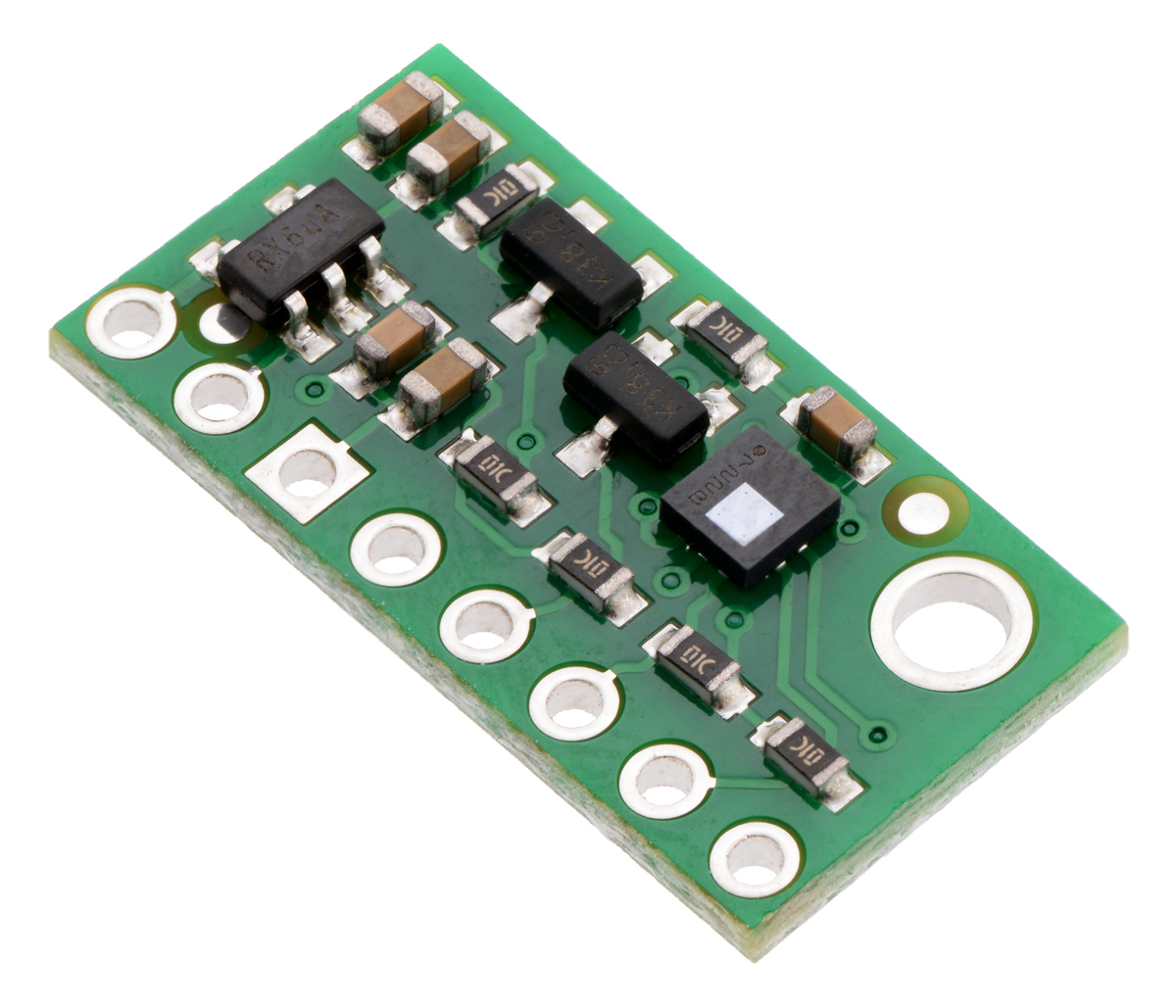 This is a minor update to our existing LPS25H pressure sensor carrier, which is now on clearance. The new version uses the same PCB as the original, hence the "©2014" on the silkscreen. and replaces the LPS25H with the newer LPS25HB, a drop-in replacement with the same register map and performance. Most people shouldn't notice any difference using the new version compared to the old one, though ST says in their LPS25H upgrade guide (200k pdf) that the LPS25HB has better moisture resistance and reliability. That said, please keep in mind that we have not characterized the moisture resistance of the rest of the carrier, and moisture is generally something we recommend you keep away from all of our electronics.
Visually, the LPS25HB is easy to distinguish from the LPS25H as the former has a shiny silver square patch on the package while the latter has a more noticeable hole:
We have already started making our AltIMU-10 v4 and AltIMU-10 v5 IMUs with the LPS25HB, and we did so without using new product numbers or updating the pictures or descriptions because this change should not affect those products in any meaningful way (we have a new product number for the updated basic carrier since the specific sensor on there is pretty much the whole point of the product).
On a related note, we still have a lot of the even older LPS331AP pressure sensors/digital barometers left, so we have put the LPS331AP carriers on even more clearancy clearance!
0 comments
Post a comment