New product: Romi Chassis Expansion Plate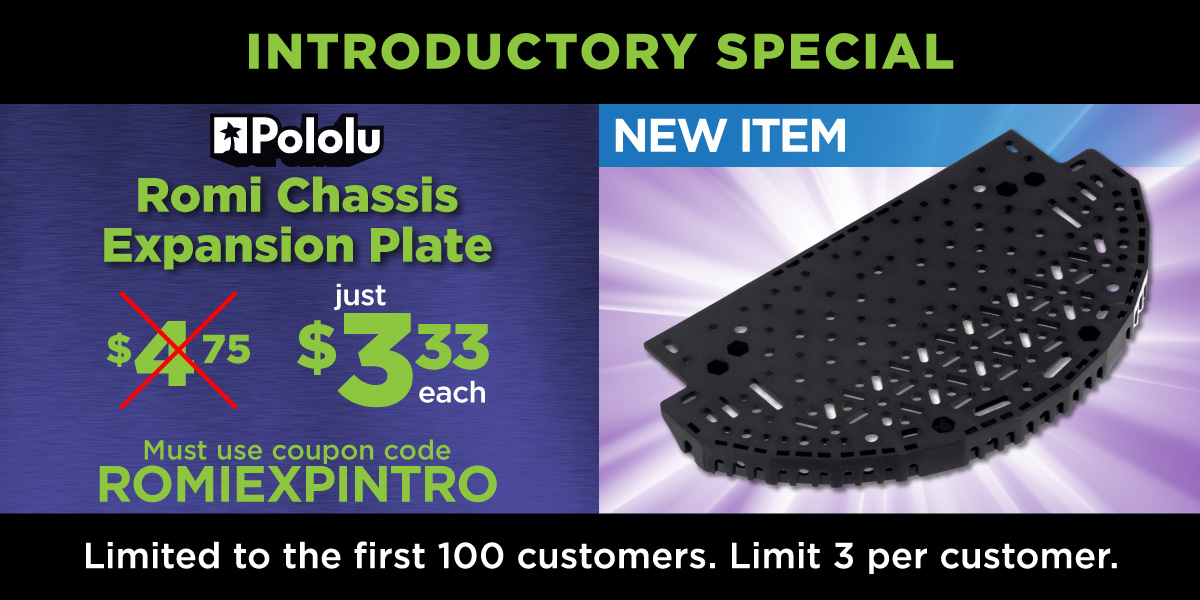 The Romi Chassis Expansion Plate is now available and is a great way to add even more space to the Romi. It is designed to function as a modular expansion option for the Romi. In fact, if you have been following our new product announcements, you might have already seen this plate as part of the Robot Arm Kit for Romi. The expansion plate is a half circle with the same diameter as the Romi base plate, and it can be installed over either the front or rear half of the Romi chassis. Abundant mounting holes and slots cover the plate, matching the pattern used on the Romi chassis base plate and supporting various sizes of screws.
You can combine two plates to make a full-sized platform.
It is also possible to stack multiple expansion plates for even more versatility.
Continuing with the special introductory discounts for all of our new products this year, the first 100 customers who use coupon code ROMIEXPINTRO can get up to 3 Romi Chassis Expansion Plates for just $3.33 each!
1 comment
Post a comment