New products: 5-channel QTR HD reflectance sensor arrays
Posted by
Ben
on 10 September 2018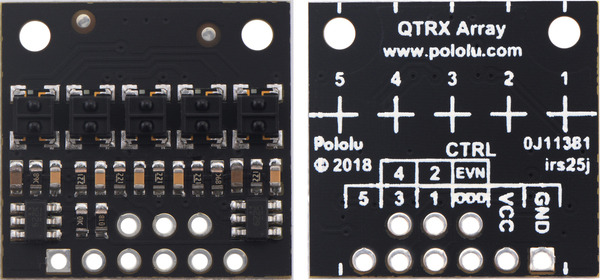 QTRX-HD-05RC Reflectance Sensor Array, front and back views.
We now have five-sensor versions of our new high-density QTR reflectance sensor arrays. Like the versions already released, these new modules are available in analog and RC configurations and with two different sensor types, so this post covers four new products: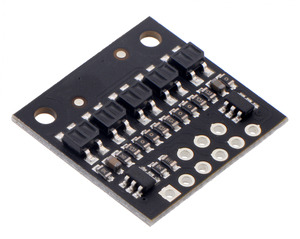 QTR-HD-05A Reflectance Sensor Array.
(Medium-density versions with 3 sensors on an 8 mm pitch will be available soon.)
We expect these to be the smallest arrays that still offer independent control of the odd and even emitters, which gives you extra options for detecting light reflected at various angles. For more information on our new QTR sensor family, you can see some of our previous blog post about the versions we have already released:
Don't forget to get in on our QTR introductory promotion! Be one of the first 100 customers to use coupon code QTRINTRO and get any of these new sensors at half price! (Limit 3 per item per customer.)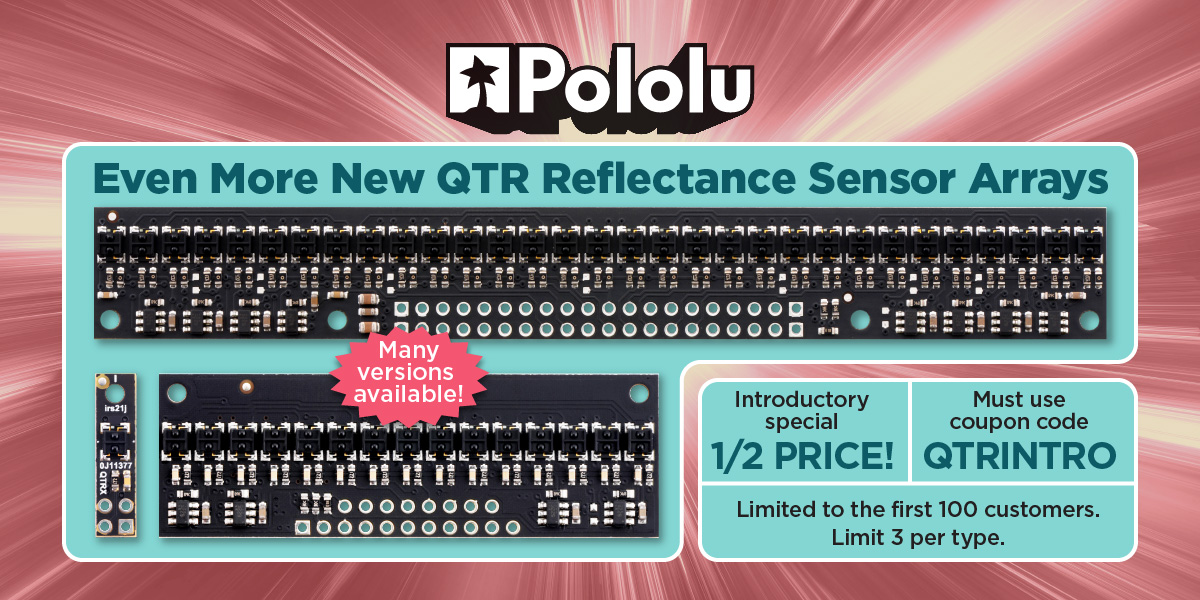 0 comments
Post a comment