Pololu 3.3V Step-Up Voltage Regulator U1V11F3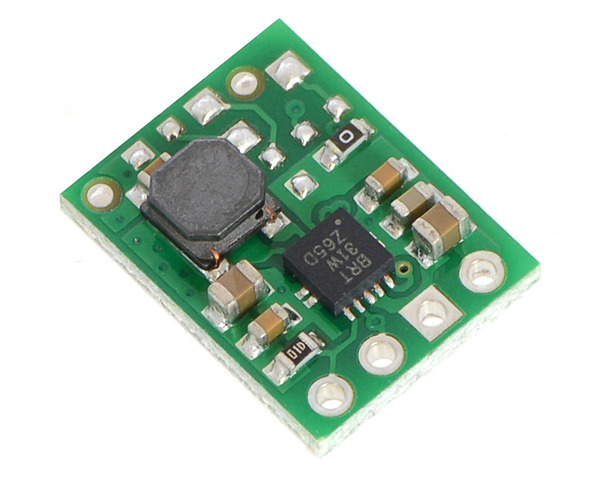 This compact (0.45″×0.6″) U1V11F3 switching step-up (or boost) voltage regulator efficiently generates 3.3 V from input voltages as low as 0.5 V. Unlike most boost regulators, the U1V11F3 offers a true shutdown option that turns off power to the load, and it automatically switches to a linear down-regulation mode when the input voltage exceeds the output. The pins have a 0.1″ spacing, making this board compatible with standard solderless breadboards and perfboards.
Alternatives available with variations in these parameter(s): output voltage Select variant…

Compare all products in Step-Up (Boost) Voltage Regulators.
- 18 August 2015

Two Point Four was my entry in the LVBots 2015 line following competition, originally built for our 2013 contest but significantly rebuilt since...