Addressable RGB 16x16-LED Flexible Panel, 5V, 10mm Grid (APA102C)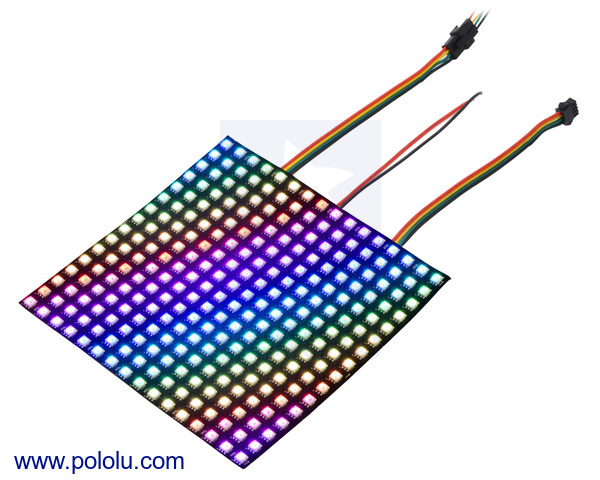 This flexible LED panel contains 256 RGB LEDs arranged in a 16×16 grid. The LEDs can be individually addressed using an easy-to-control SPI interface, allowing you full control over the color of each RGB LED. The panel runs on 5 V and can be chained with additional APA102C LEDs.
- 31 March 2016

We're excited to offer a series of APA102C-based addressable RGB LED panels, which make it easy to add colorful images, text, or lighting effects to...