New products: APA102C-based addressable RGB LED panels
Posted by
David
on 31 March 2016
We're excited to offer a series of APA102C-based addressable RGB LED panels, which make it easy to add colorful images, text, or lighting effects to your project. These panels use the same integrated APA102C LED driver as our APA102C-based addressable RGB LED strips, which means that you can control the LEDs using a standard SPI interface that works over a wide range of communication rates.
We offer APA102C LED panels in three different sizes:
For more information about our APA102C-based LED panels, including links to example code, see their product pages.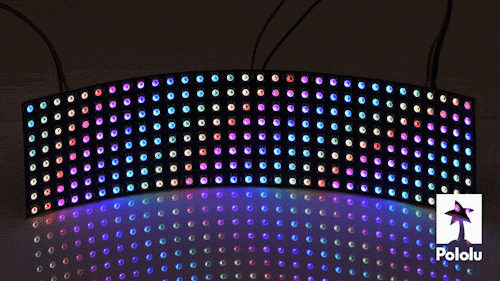 Addressable RGB 8×32-LED Flexible Panel, 5V, 10mm Grid (APA102C or SK9822) showing an animated rainbow.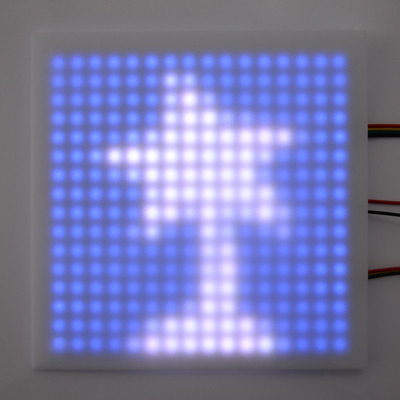 An addressable RGB 16×16-LED panel with a plastic diffuser (not included) showing the Pololu logo.
0 comments
Post a comment