Pololu A4990 Dual Motor Driver Shield for Arduino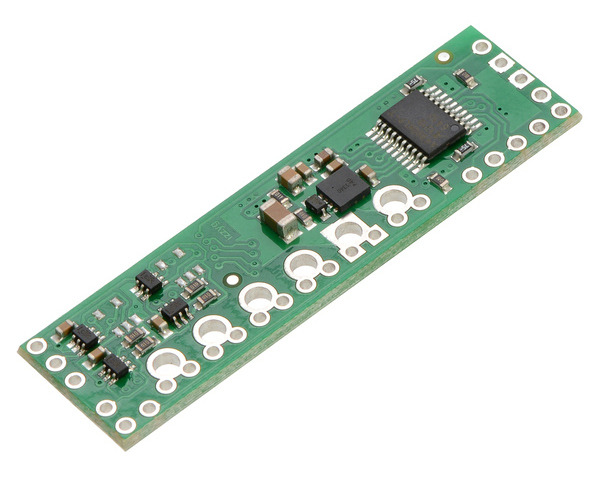 This small shield is an easy, economical way to control two small brushed DC motors with an Arduino or Arduino-compatible board. Its integrated A4990 dual motor driver operates from 6 V to 32 V and can deliver a continuous 0.65 A to each motor channel, making it a great control option for low-current motors that run on high voltages. The A4990 is configured to limit the peak motor current to about 0.9 A per channel and is protected against reverse-voltage, under-voltage, over-voltage, short-circuit, and over-temperature conditions.

Compare all products in Shields for Arduino or

Brushed DC Motor Drivers.
File downloads
Recommended links
This library for the Arduino makes it easy to interface with Pololu's A4990 Dual Motor Driver Shield and drive a pair of brushed DC motors. It has been explicitly tested with the Uno R3, Leonardo, Mega 2560 R3, Due, and Duemilanove (ATmega328P). A sample sketch is included with the library.