QTR-1RC Reflectance Sensor (2-Pack)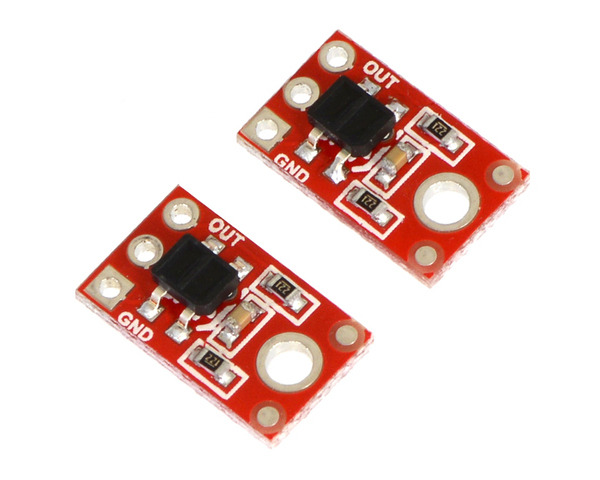 The QTR-1RC reflectance sensor carries a single infrared LED and phototransistor pair in an inexpensive, tiny 0.5" x 0.3" module that can be mounted almost anywhere and is great for edge detection and line following. The output is designed to be measured by a digital I/O line. This sensor is sold in packs of two units.
Compare all products in Older QTR Sensors.
Documentation and other information
File downloads
This is the sensor that we initially used in the Pololu QTR reflectance sensors, but we have since switched to a similar generic unit that has slightly longer range.
This DXF drawing shows the locations of all of the board's holes.
Un guide utiliser et exploiter un senseur QTR (détecteur de ligne) (version 0.1). Note: This French translation of our QTR sensor documentation was made by our distributor MCHobby.