GWS PARK HPX BB Mini Servo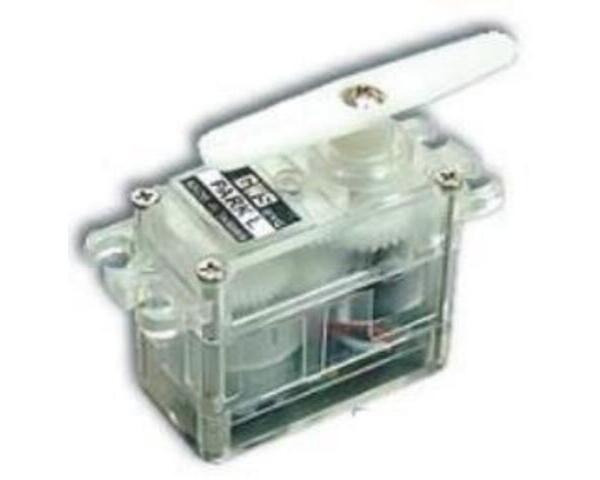 The GWS PARK HPX Mini Servo is a small servo that has about the same power as a standard servo, runs faster, and has a transparent case that makes it especially well suited for science projects and demonstrations.
We carry a wide variety of servos, all of which are compatible with our servo controllers except for the Surplus Hitec HS-5475HB servo. The sizes range from a giant-scale servo with up to 583 oz-in of torque to a micro servo weighing less than 1/4 of an ounce (5 g). We also offer several unique servos:
Whatever your application, we probably have a servo for it! Our parametric search of our assortment of servos can help you find the servo you're looking for.
Note: The servos must be connected to a servo controller, RC receiver, or microcontroller to be used. All of the servos have Futaba or Futaba-compatible cable connections.
People often buy this product together with: