Rechargeable NiMH Battery Pack: 6.0 V, 700 mAh, 3+2 AAA Cells, XH Connector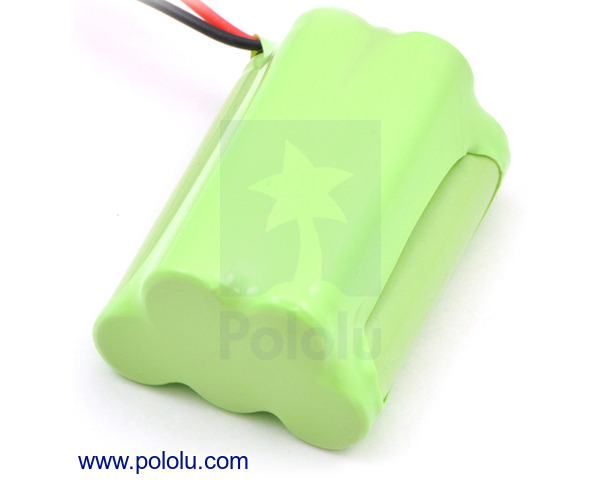 This is a rechargeable 6.0 V NiMH battery pack with a capacity of 700 mAh. The pack contains five cells in two rows and a 3" lead terminated by an XH-style connector.
Note: This has been replaced by a higher-capacity battery pack with a different style of connector.
Connector
This battery pack comes with 3" leads terminated by keyed, JST XH-style 2.5mm-pitch (0.1") two-pin female connectors as shown to the right. These match our 2-pin shrouded male connectors, which come in three varieties: straight, right angle, and right angle extended. These disconnectable crimp-style connectors snap together securely. The battery pack connectors can also plug directly into standard 0.1" male header pins.
Note: The battery voltages listed in the product descriptions are based on the 1.2 V nominal voltage of the NiMH cells from which the packs are made. The actual voltage will depend on how charged the batteries are. A fully charged NiMH cell will deliver almost 1.5 V, so, for example, a "6V", 5-cell pack can measure over 7 volts after being charged, and it can fall well below 5 volts when the pack is drained.
People often buy this product together with: