QTR-1A Reflectance Sensor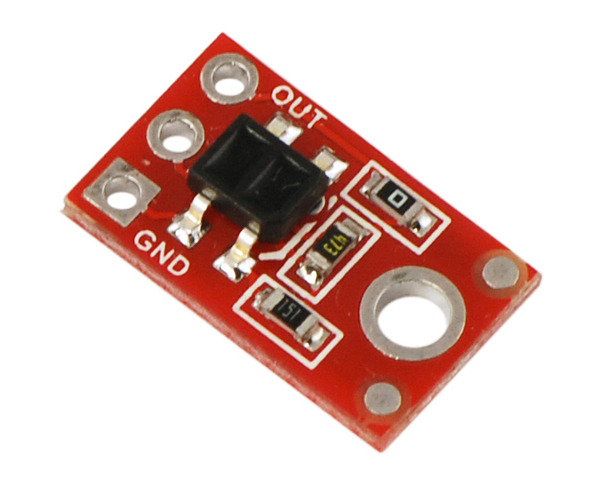 The QTR-1A reflectance sensor carries a single infrared LED and phototransistor pair in an inexpensive, tiny 0.5" x 0.3" module that can be mounted almost anywhere and is great for edge detection and line following. The reflectance measurement is output as an analog voltage.
Documentation and other information
File downloads
This is the sensor that we initially used in the Pololu QTR reflectance sensors, but we have since switched to a similar generic unit that has slightly longer range.
Recommended links