VNH2SP30 Motor Driver Carrier MD01B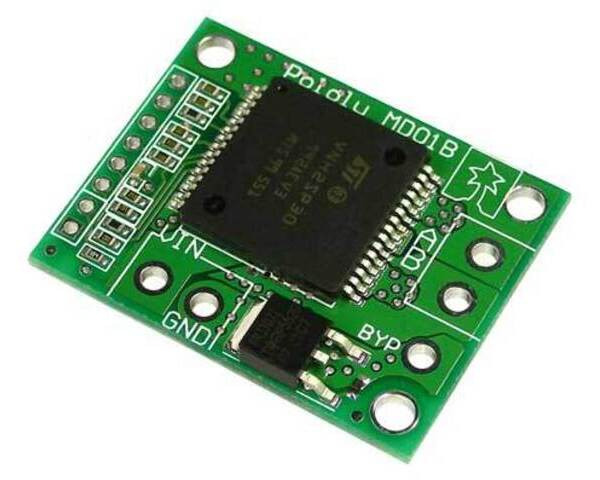 This carrier board for ST's VNH2SP30 motor driver IC operates from 5.5 to 16 V and can deliver a continuous 14 A (30 A peak). It works with 5 V logic levels, supports ultrasonic (up to 20 kHz) PWM, and features current sense feedback. Along with built-in protection against reverse-voltage, over-voltage, under-voltage, over-temperature, and over-current, these features make this product a great general-purpose motor driver.
Note: The VNH2SP30 motor driver used by this board has been discontinued by ST. We strongly recommend our carrier board for the newer and better VNH5019 as an alternative.
Alternatives available with variations in these parameter(s): motor driver Select variant…
- 8 March 2017

One of our customers, Jochen Alt, built a robot that balances on top of a ball by driving around on it with omni-wheels. Even better, he very...